Welcome to Riverstone Roofing. We are a local Madison, WI company ready to help with your residential roofing needs. Our expertise in roof replacement and repair work is second to none. Whether it is just a few asphalt shingles that need repaired or a complete install, our team of professionals is ready to assist you. Contact us for a free inspection to determine the most cost effective way to restore your aging roof to new condition.
DEDICATED TO QUALITY
As a residential contractor, our staff is knowledgeable on all types of roofing applications, products and damage identification techniques. Our commitment to long lasting and sustainable roofing products and modern installation methods is what sets us apart. There are many variables to consider when determining how to proceed with your project.
Asphalt shingles are cost efficient and are the most common material used on modern homes. They are durable and attractive while offering designs and colors that can compliment the style of virtually any home. If your shingles are cracked, the edges are curled or the tabs are cupped, it may be time to replace them.  Although not as popular as a shingled roof, rubber and metal are other materials that are commonly used in residential applications. Our team can help you make the best choices when looking to maximize the value on your new roof.
The pitch of your roof is also a factor when choosing which materials to use, as well as the best installation method. Whether you have a low sloped roofing system or one that is very steep, we can offer options for the repair or full replacement. With so many styles and types of flashing, venting, skylights and more, we can provide solutions for a trouble free roof for decades to come. Call for a free consultation and let our experience work for you.
FINANCING AVAILABLE
Riverstone Roofing provides great value at a fair price while keeping your budget in mind. We understand that home exterior projects can be a large investment and some homeowners may need financing when purchasing a new roof. We can show you different options that are friendly to your budget as well as a variety of ways to partially finance your roofing project. Allow us to walk you through the process and find the best options for you.
100% FINANCING AVAILABLE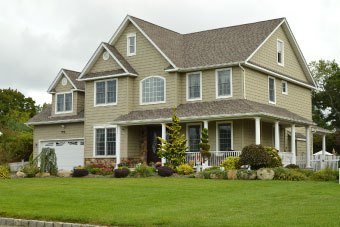 CUSTOMER COMMITMENT
Located at 6409 Odana Road in Madison, we also service Fitchburg, Verona, Sun Prairie and every place in between. We are devoted to being the most trusted and respected contractor in the Madison area, providing unparalleled service, value and integrity. We are proud of our 100% customer satisfaction rate and will continue that tradition for years to come.
Fitchburg
Verona
Sun Prairie
Why Choose Riverstone Roofing:
Ready to Schedule an Estimate?